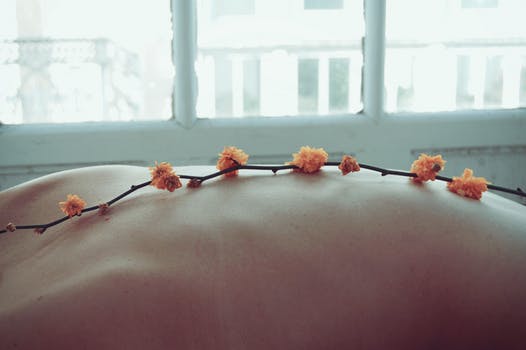 At Vital Effect, we focus on a holistic approach by giving you time to stop and find balance in your life.
Our sensory journey of aroma and touch are paired with results driven botanical formulations to provide a complete wellness experience.
We partner with doTERRA the leaders in aromatherapy; we address your specific concerns and take you on a sensory journey to enhance your well-being.
Incorporating both holistic and clinical approach not just to our skin programs but also to our body, hand and feet treatments.
BODY MASSAGE
30 Mins | $70 | 60 Mins | $130 | 90 Mins | $162
BODY ENZYME THERAPY
This deep exfoliating Enzyme Treatment is specifically designed for the body and for those who want to see and feel smoother skin. Recommended for cellulite, fluid retention, dry skin and poor circulation, as well as for the treatment of ingrown hairs, acne and acne scarring.
 ARMS |60 Mins | $150 
BACK or TUMMY | 60 Mins $150 
LEGS and BUTTOCKS | 75 Mins | $235 
FULL BODY | 90 Mins | $35
BODY SCULPTING WRAP
A treatment designed to re-shape and sculpt the body; assists in the reduction in appearance of cellulite and unsightly puffy areas. By creating a thermogenic effect it increases circulation, eliminates waste material and has a firming and toning effect on the skin, leaving a smooth and naturallooking appearance.
 FULL ARMS | $135 
BUTTOCKS, THIGHS and LOWER ABDOMEN | $175 
FULL BODY | $255
RE-MODELLING PROCEDURE – BODY | POA
RP is based on the preservation of healthy and attractive skin on both the body and face.
RP revises the skin by looking at the underlying cause of premature ageing making it ideal for conditions such as sun-damaged skin. RP aims to revise the processes that have developed as a result of the sun or environmental damage. RP is an industry proven way of dealing with sun-damage, premature ageing, loose sagging and wrinkled skin. RP focuses on improving confidence and happiness.
Arms, Back, Décolleté, Legs, Stomach, Stretch Marks, Hands
*Series of these can be purchased
MediPedi® – CALOUS FOOT TREATMENT
45 Mins | $75
MediPedi® dissolves dry, hardened, crusty skin build-up from the feet. Visible changes are noticed after just one treatment. MediPedi® was awarded a gold tick from Harpers Bazaar magazine as a premium foot treatment.
MediPedi® WITH NAIL CAR
75 Mins | $120