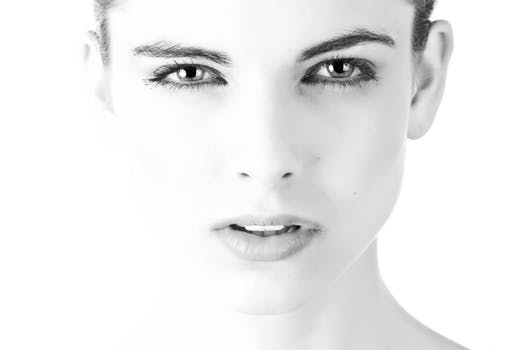 DMK Skin Revision Treatments
Introducing the DMK Philosophy
The DMK philosophy is built on a unique four-stage concept of REMOVE, REBUILD, PROTECT and MAINTAIN. Through our DMK paramedical treatments we can treat skin conditions at their cause.
DMK is the only company in the world to utilise the beneficial effects of transfer messenger enzymes which are living substances that regulate health. DMK works to deliver superior aesthetic RESULTS through combining natural pharmacology with paramedical treatments to hydrate, protect and restore the natural balance of the skin.
NOTE * DMK treatments are designed for those who WANT results! For this to happen you are required to be on a FULL prescription and programme to achieve these results. DMK speaks for itself – you will never look back.
OBSERV Advance Skin Analysis | 60 mins | $75
Advanced Skin Consultation provides an in-depth examination of your skin, from the surface to the deepest levels. A series of 6 images will be taken using our OBSERV imagining technology.  This treatment allows your therapist to take the time to thoroughly discuss your skin goals, concerns while creating the perfect treatment plan and homecare prescription for your skin health. Our Advance skin Analysis includes an entry level facial to start your skin revision journey.
* (pre paid before initial appointment) $75
NUTRITIONAL FACIAL 
60mins|$145
This treatment is beneficial for most skin conditions as the therapeutic agents are delivered directly into the skin. Infusing trans-dermal products – these ingredients penetrate the dead surface layers of skin – will increase absorption by 70-80%, allowing for a more effective delivery of active ingredients.
ENZYME THERAPY – LEVEL 1
75mins|$160
The beginning of your skin journey. The Enzyme formula #1 is designed to create an enzymatic reaction in the skin which will stimulate blood and lymph circulation, increase cell oxygenation and remove toxins and wastes, resulting in a total revision of skin cells and a healthier, more youthful-looking skin.
ENZYME THERAPY – LEVEL 2
90mins|$190
Achieve more effective removal of redundant dead skin cells and build a healthier, happier skin function. This treatment includes one of the pre-exfoliants.
ENZYME THERAPY – LEVEL 3
105mins|$220
Addresses more serious skin conditions with combining 2 removals.
Acutrol – designed for acne and rosacea conditions to increase healing and fight bacteria.
Alkaline resurfacing.
AlphaZyme – dislodges acne impactions and clears the pores.
Bihaku – hydrates, brightens and evens out skin tone.
Eliminare – acne treatment to flush and eradicate deep congestion and improve vascular blemishes.
Muscle Banding – tightens, tones and firms the skin.
ENZYME THERAPY – LEVEL 4
120mins|$280
This treatment provides instant results to have you looking breathtaking for a special event. It is designed to revise wrinkles, loss of elasticity and uneven skin textures.
Instant Lift treatment – non-surgical face-lift, provides instant breathtaking results for special event.
Mini Remodelling Procedures treatment – addresses deep wrinkles, skin discoloration, enlarged pores and coarse skin textures.
DMK LUNCHTIME PEEL
30mins|$120
DMK Lunchtime Peel is a professional treatment that performs a controlled micro-removal of the epidermis. The treatment uses a botanically based, pharmaceutical-grade combination of AHA and BHA ingredients, including glycolic acid, lactic acid, citric acid, salicylic acid and malic acid. It features minimal downtime or post-treatment irritation. The treatment leaves the skin looking instantly radiant and luminous, and contributes to the reduction of fine lines, wrinkles and visible pores.
PRO ALPHA SIX LAYER
45mins|$999 – Current clients
45mins|$1800 – New clients, includes prescription
Deep revision of wrinkles, ageing, loose sagging skin, thickened leathery looking skin, hyper-pigmentation, sun-damaged premature ageing and scarring with an intensive skin resurfacing procedure. Home prescription included.
REMODELLING PROCEDURE (RP)
45mins|$999 – Current clients
45mins|$1800 – New clients, includes prescription
Enriched skin re-modelling, looking at the underlying cause of premature ageing. Revise the processes that have developed because of the sun or environmental damage. An industry proven way of dealing with sun-damage, premature ageing, loose sagging and wrinkled skin. Improve your confidence and happiness.
BACNE
45mins|$85
Back detoxifying exfoliation treatment for those who are prone to dryness, congestion and break outs on the back.
ENHANCEMENTS
Vitamin C is used by the fibroblast cell in the production of collagen and acts as an antioxidant and free radical scavenger to protect the skin. FibroMAX C is designed to work with Enzyme Therapy.
Full face | $70 | Pigment spots or scars | From $40 | Around the eye area | $35 – DMK ONLY
Intense neck treatment
Revitalising bio-energy ingredients and warming thermogenic effect to help tighten and snap up neck and decollete tissue in a short period of time.
$50 – DMK ONLY, added into any enzyme
DMK "Medi Pedi | $40
Address hard skin build up on the foot with DMK's MediPedi®. Achieve visible and tactile improvements in just one treatment leaving the roughest, most cracked and calloused feet feeling smooth and soft.
Hot Oil Scalp Treatment | $10
Rich in beneficial oils of Almond, Avocado and Olive Oil soften and add moisture to your scalp and hair and stimulates blood flow which can help strengthen hair.
Crystal Infused Massage | $15
Tailored to your unique needs on the day
Facial Cupping | $10
Activate sluggish lymph to encourage removal of waste and increase oxygen rich blood back into circulation. Relax facial tension and tightness associated with headaches, sinus and congestion.
ReVITALEyez | $25
Replace vital moisture to the delicate skin around the eyes with a customized treatment to strengthen and brighten.
Pill Mask | $10
Pure Cotton Fleece intensifies the infusion of actives by creating increased humidity in the skin. Leaves skin plump and well-hydrated. – DERMAVIDUALS ONLY
High Frequency | $5
The high frequency facial is a skin care treatment used by professionals to help treat and prevent stubborn acne, shrink enlarged pores, reduce the appearance of fine lines and wrinkles, decongest puffy eyes, fade dark eye circles, rejuvenate the condition of the scalp and nourish hair follicles for healthier hair growth.
LED Light Therapy | $35
Non-invasive LED light Therapy is a painless way to heal and rejuvenate various skin conditions that are driven by poor cell function. Such as signs of ageing, acne, poor wound healing and pigmentation.
Can be experienced as a stand-alone treatment or added on to any facial as an enhancement.